Boasting views over our championship golf course The Clubhouse Kitchen & Bar is open all day, every day serving food for informal dining.
Not just for golfers, this airy space is the perfect backdrop for enjoying breakfast, lunch and dinner – or even just a glass of wine after work on the surrounding terrace. Why not join us on a Sunday for a hearty dinner or as you're finishing your round of golf pop into Spike bar for a beverage and some tasty snacks.
The Clubhouse Opening Hours
The Clubhouse is open daily from 8am 'til late, with food served until 9pm.
Breakfast is served 8am 'til 11am, Lunch 12pm 'til 3pm, Snacks & Light Bites 3pm 'til 5pm, and Dinner 6pm 'til 9pm.
The perfect spot to enjoy a leisurely breakfast while you peruse the morning papers, or for a quick bite before your round.
Breakfast in The Clubhouse is served daily from 8am 'til 11am.
The Perfect Start to the Day
We're famed for our hearty Sunday roasts – with all the trimmings of course!
Our homemade Yorkshire puds are big and fluffy, but we'd definitely recommend saving room for dessert. Chef's chocolate mousse is a must!
Served every Sunday from noon to 3pm. Advance booking is always recommended.
Our Sunday best
Guest Review
"The food was very good and the service very natural and attentive."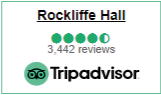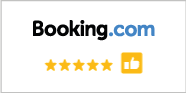 Spike Bar
No visit to Rockliffe Hall's golf course is complete without a drink at the 19th hole. Whether you're celebrating a hole in one, or commiserating after a challenging round (we know the feeling) the Spike Bar is a light and airy lounge bar with views over the 18th fairway and green. With live sports on the big screen, a range of premium beers and ales on tap and a light bites menu to suppress your appetite after your round.
Open daily from 8am 'til late, with food served until 5.30pm.
The 19th Hole